Enjoy the best Shortfill E Liquid in an economical way. Hoot boast itself in providing tasty fruit and dessert flavour vape juice without spending a fortune. Hoot Shortfill is 50ml zero nicotine liquid and comes in a 60ml bottle. The shortfill has enough space to add 10ml nicotine or VG shot to make up to 60ml of juice. 
Hoot Shortfill E Liquid Flavour
Zesty Lemon Cheesecake – A creamy, buttery cheesecake base drizzled in the sweetest, zesty lemons.
HeisenBird – A classic vape flavour – this mix of blueberry, menthol and aniseed is a fan favourite and is a popular choice for any vaper looking for a mouth-watering taste coupled with a refreshing, cool menthol hit.
Midnight Mango – Distinctive and powerful. If you're a mango lover then you're sure to love Midnight Mango. 
Blackcurrant Burst – A blend of juicy, ripe blackcurrants which deliver a delicious and powerful taste. 
Tangy Blue Bottles – Remember those moreish fizzy blue bottles that you used to get from the sweet shop as a kid? This delicious, fizzy and fruity bubble gum will take you on a trip down memory lane.
Tropical Fusion – A perfect fusion of fresh and juicy pineapples and grapefruits.
Jammy D – Jam doughnut or Jammy Dodger? We'll let you decide
Nicotine Strengths
This Vape Juice / E-Liquid comes in nicotine strengths of 0mg. So you have the liberty of vaping it Nicotine Free or add Nicotine Shot to satisfy your nicotine craving.
PG/VG Ratio
Kingsman Shortfill juice comes in 70% VG and 30% PG, a perfect recipe for large vapour creation and sub-ohms vaping. As the PG ratio is low in this vape liquid, the vaper gets a smooth vape with a very little throat hit. However, adding Nicotine Shot may change the intensity of throat hit. 
---
Guide to add Nicotine to the Shortfill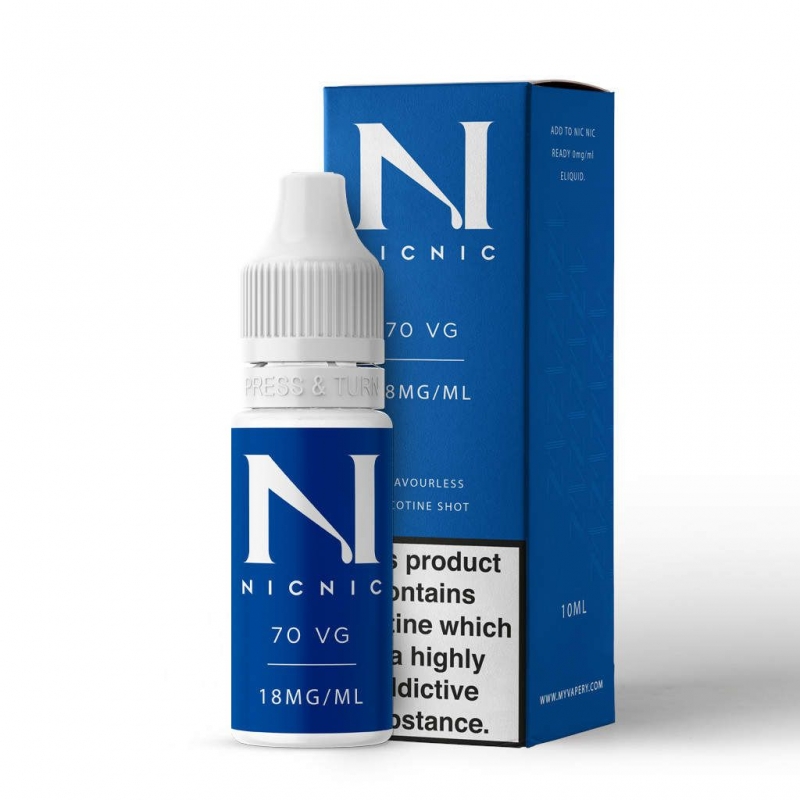 Need nicotine in your short fill E-Liquid? Just add NicNic Nicotine shot in your basket with Kingsman juice. You can get 1 bottle of NicNic Nicotine shot at a special price of just £1.30 when ordered with the Shortfill.
3mg Nic Strength – With 50ml, no nicotine and high VG Short Fill, 1 bottle of NicNic 18mg Shot will give 60ml, 3mg E-Liquid. So to add Nicotine you just need to add 1 bottle of Nic Shot to 1 bottle of Kingsman shortfill. After adding shake well and leave for a few minutes.
6mg Nic Strength – With 50ml, no nicotine and high VG Short Fill, 2 bottles of NicNic 18mg Shot will give 70ml, 6mg E-Liquid. So to add Nicotine you just need to add 2 bottles of Nic Shot to 1 bottle of shortfill. After adding shake and leave for a few minutes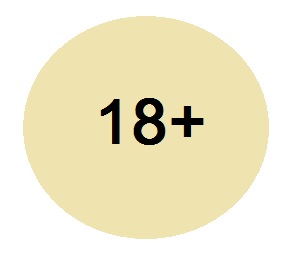 You have to be at least 18 years of Age to place order for this E-Liquid. Please see our  Terms & Conditions