The Kingsman range of Shortfill Juice offers Premium tobacco flavour 50ml E Liquid with Zero Nicotine. Kingsman is considered to be the best shortfill e liquid in tobacco range. The shortfill has enough space to add 10ml nicotine or VG shot to make up to 60ml of juice. 
Kingsman Shortfill Juice Flavours
The Kingman – A rich Virginia tobacco, complemented by subtle hints of hazelnut, caramel and Madagascan vanilla with a luxurious espresso finish. A sophisticated and complex blend, for the discerning tobacco connoisseur.
Kingsman Havana – A luxurious cigar blend that takes inspiration from the finest air-dried Cuban tobacco leaves, offering subtle and sweet fruity notes with a thick and peppery finish.
Kingsman Shisha Apple – Invoking the ancient mystique of traditional middle eastern tobaccos blended with sticky red and green apples. A relaxing and intriguing experience enhanced further with hints of roasted almond and star anise.
Kingsman Silver – A lighter take on the award-winning original Kingsman blend. Decadent toasted tobaccos provide a glowing cigarette-style smokiness that makes this an authentic tobacco vaping experience.
Nicotine Strengths
This Vape Juice / E-Liquid comes in nicotine strengths of 0mg. So you have the liberty of vaping it Nicotine Free or add Nicotine Shot to satisfy your nicotine craving.
PG/VG Ratio
Kingsman Shortfill juice comes in 70% VG and 30% PG, a perfect recipe for large vapour creation and sub-ohms vaping. As the PG ratio is low in this vape liquid, the vaper gets a smooth vape with a very little throat hit. However, adding Nicotine Shot may change the intensity of throat hit. 
About Kingsman
Kingsman Shorfill E-Liquid is made by Alfa Labs who have been making vape juice since more than a decade. In addition to Kingsman Shortfill they have many other brands of Vape Juice made in their state of the art factory.
---
Guide to add Nicotine to the Shortfill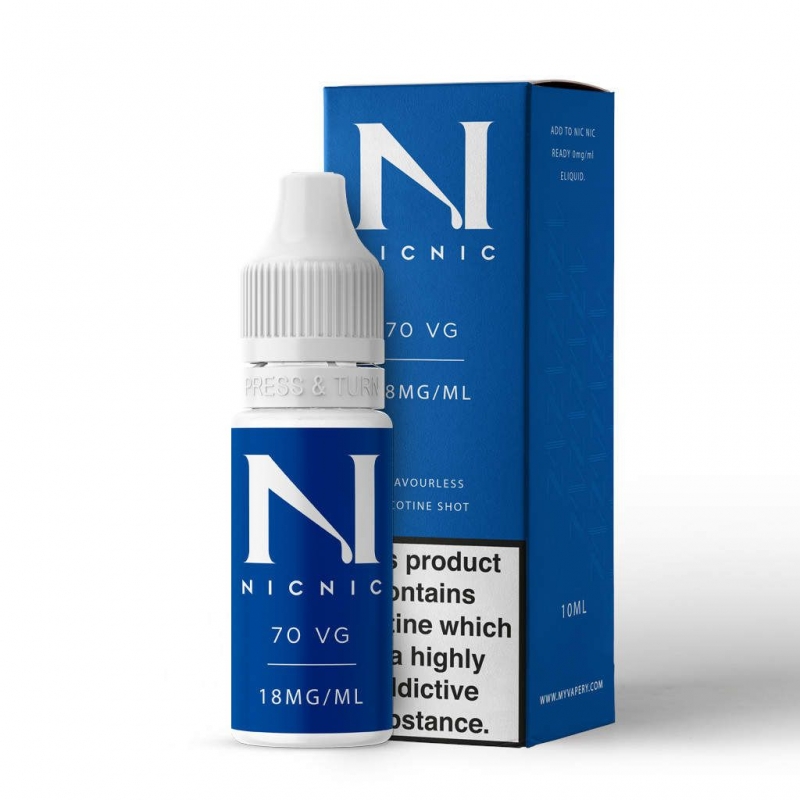 Need nicotine in your short fill E-Liquid? Just add NicNic Nicotine shot in your basket with Kingsman juice. You can get 1 bottle of NicNic Nicotine shot at a special price of just £1.30 when ordered with the Shortfill.
3mg Nic Strength – With 50ml, no nicotine and high VG Short Fill, 1 bottle of NicNic 18mg Shot will give 60ml, 3mg E-Liquid. So to add Nicotine you just need to add 1 bottle of Nic Shot to 1 bottle of Kingsman shortfill. After adding shake well and leave for a few minutes
6mg Nic Strength – With 50ml, no nicotine and high VG Short Fill, 2 bottles of NicNic 18mg Shot will give 70ml, 6mg E-Liquid. So to add Nicotine you just need to add 2 bottles of Nic Shot to 1 bottle of shortfill. After adding shake and leave for a few minutes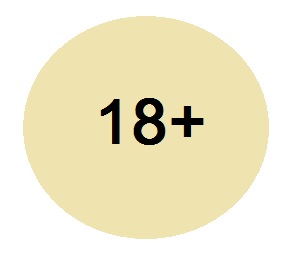 You have to be at least 18 years of Age to place order for this E-Liquid. Please see our  Terms & Conditions