Innokin Oceanus Ecig in UK is yet another powerful and sturdy vape mod kit for novice and experienced users alike. This kit is ideal to give to your loved ones as Christmas Gift as it comes in a nice white presentation box. This Kit has everything you need to start vaping and  the only thing missing in the Box is your favourite E-Liquid.
This is a full kit that comes with Oceanus Mod, iSub VE Vape Tank, two 3000mAh 20700 Batteries and a spare iSub coil. Innokin Oceanus is a powerful vape mod and experienced vape users can install Innokin Scion Tank to get the advantage of RBA Deck and more power.
Innokin Oceanus Vape Mod Features
The Mod in the Innokin Oceanus Ecig Kit in UK has a single 20700 rechargeable replaceable battery mod and can fire between 6 watts to 110 watts depending on the tank used. The battery is replaceable and there is a spare one in a protective silicon cover included with the kit. Nice crisp OLED display will easily let you see the settings and lets you make changes. The Mod voltage and two wattage control options.
3-Clicks On/Off – Press the power button 3 times to turn the kit On or Off.
3 Lights Display – The circular light around the power button is Green when the battery is fully charged. Amber when half charged and Red when the kit needs charging

OLED Screen – The OLED display shows clearly your puff time and puff counter. It also displays the current resistance, voltage, wattage and modes.
Power  – The Power range of the Mod is 6 watts to 110 watts. With iSub VE tank and 0.5 BVC Coils it supports power between 30 watts to 70 watts.

Voltage – 3 Volt to 7.5 Volt supported.

22mm Tank Base – iSub VE tanks can be replaced with any 22mm base vape tank that supports power between 6 – 110 watts.
VW And Bypass Mode – With VW mode, the user can change the power and voltage. Bypass mode lets the user to vape like a standard vape kit without regulating power. In this mode the power depends on the battery charge left.
MODN & MODP Mode – When MODN mode the coils gradually heats up and vapour gradually builds up. With MODP mode power is boosted 20% for 2 seconds to get the coil heated quickly.
Built-In Saftey – There are numerous built-in safety feature to protect the kit
Innokin iSub VE Vape Tanks Features
Capacity – 2ml.
Compatible Coils – Innokin iSub 0.5 Ohms coil.
Tank Base – 22mm Base so will fit on Innokin Oceanus Ecig mod nicely and any mod in UK with the same diameter of base and power range of 30 – 70 watts.
510 Connector
Top-fill – The tanks can be filled from the top mess-free without needing to take the coil out.
Construction – Metal Construction with Pyrex Glass tube.
What's in the Box
Innokin Oceanus Box Mod
2 x 20700 Batteries
2 x 20700 Silicone Battery Sleeves
Innokin iSub VE Sub-Ohm Tank (2ml) with pre-installed iSub BVC 0.5 Coil
iSub 0.5_ BVC Coil Spare
Spare Pyrex Glass
Vape Band
Micro USB charging cable
User Manual
Warranty Card
Battery Warning Card
Warning Card
Stickers
Spare O-Rings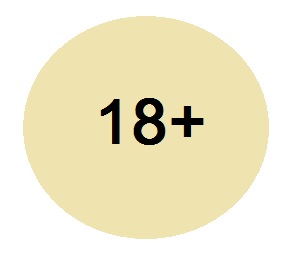 You have to be at least 18 years of Age to place order for this Vape Kit. Please see our  Terms & Conditions