Aspire PockeX Pocket AIO being just a bit shorter than the iPhone 5s, the Aspire PockeX is the ultimate pocket All-in-One (AIO) vaping device. Packed with a 0.6Ω stainless steel U-Tech coil, the PockeX is a sub-ohm device. The PockeX has a wider drip-tip and larger top-airflow allowing for increased vapor production. PockeX's discrete size and low-profile sub-ohm vapor production makes the PockeX your must-have vape while indoors or on-the-go.
Aspire PockeX Dimensions

Battery Capacity:1500mah / Bypass Output

Compact 11.77cm*1.97cm dimensions allow you to slide the PockeX into literally any pocket, bag or enclosure. The PockeX is one of the shortest tube shaped pocket AIO's offering superb flavor and dense vapor production.
Aspire PockeX Atomizers

Aspire PockeX Pocket AIO utilizes our U-tech coil technology, specially designed to ensure a better vaping experience. There are 2 coil resistances to further satisfy your vaping preferences. The 0.6ohm 316L stainless steel coil is good for both flavor and vapor production, while the 1.2ohm Kanthal coil is a perfect choice if you prefer high nicotine ejuice.
Aspire PockeX Pocket AIO Top-Fill Tank

The PockeX introduces top-filling in an innovative new way. The Atomizer screws into the top cap instead of tank bottom. This allows you to replace the atomizer without draining E-Liquid from tank. PockeX's top fill design allows you to drip, drop or pour E-liquid into the 2ML tank.
Important: When using the atomizer for the first time, make sure to let the E-liquid wick until the cotton is fully saturated before firing. This should take around 2-3 minutes according to E-Liquid thickness. This will ensure your atomizer does not burn out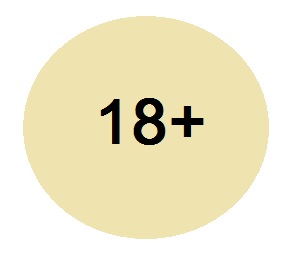 You have to be at least 18 years of Age to place order for this E-Liquid. Please see our  Terms & Conditions