Innokin MVP4 Mod with Axiom 21 Vape Tank is a complete vape kit that is ideal for both new vapers as well as experienced ones. The MVP4 Mod fires up to 100 watts depending on the coil used and comes with built-in long-lasting powerful 4500mAh battery that will certainly last for more than a day for moderate usages. MVP4 is a sturdy elegant looking device that comes in vibrant and silver colour options.
This Innokin vape kit comes with a USB port that can be used to charge your phone or other electronic devices on the go. With this kit, you no longer need to carry additional power bank and use MVP4 as your power source for your electronic devices.
MVP4 is equipped with AETHON microchip to give intelligent Temperature Control, Wattage Control, Anti-dry hit protection, integrated charging and overheat protection. The bright OLED screen clearly displays the power/temperature settings, resistance, voltage, puff time and battery charge left. The kit is smart enough to show on the screen warnings like short-circuit, low resistance, overheating etc.
Innokin MVP4 Mod Features
Power Range: 6Watts – 100Watts depending on the coil used.
Can be used as a power bank to re-charge your mobile phone or other electronic devices.
Fire button comes with an integrated battery charge indicator light
Powerful 4500mAh built-in re-chargeable Battery that will last more than a day.
NI/TI/SS temperature control function
Wattage/Voltage control function
2 Amp MicroUSB Quick Charging
UltraFast: 0.2 seconds from Click To Vapour
Variable Ram Up Wattage preBoost will boost the power for few milliseconds to instantly produce vapour.
Built-In Safety Features
Innokin Axiom M21 Tank Features
2 ml Capacity
Comes with 0.5 Ohms coil (Recommended 20w-35w) And 0.65 Ohms coil (Recommended 35w-65w)
Mess-free top filling of E-Liquid.
Bottom Air Flow control to adjust the draw-in and vapour production.
Stainless Steel and Pyrex Glass Body
Box Contents
Innokin MVP4 Express 100W Mod
Innokin Axiom M21 Tank with Spare Mouthpiece/Drip Tip
0.5 Ohms (20-35w) Vape Coil
0.65 Ohms (35-65w) Coil
Spare Glass and O-Rings
USB Cable
User Manual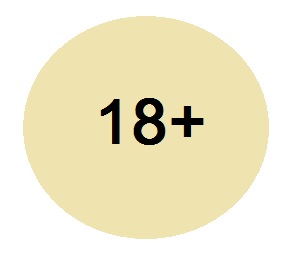 You have to be at least 18 years of Age to place order for this Vape Kit. Please see our  Terms & Conditions