Ice Blue Raspberry Nic salt Juice UK is made by True Salts, tastes fantastic, and gives a pleasant throat hit. Nic Salt is a collection of purified E-liquids. It is formulated carefully with sterling flavors, candy sweetness, and full-bodied salt nicotine for a complete and delightful vaping community experience. True salts E-liquids give effective nicotine delivery in addition to purified taste.
Iced blue raspberry salt E-liquid by true salts is made with a delicious blend of tangy raspberries, refreshing blueberry, and mixed with icy menthol for a surprisingly excellent finish for a pleasant throat hit. It is available in a 10ml bottle.
True Salts Iced Blue Raspberry Nic Salt juice features an irresistible blue raspberry slushie flavor! Grab it on a bundle deal today!
Looking for an icy, fruity kick? Then this Iced Blue Raspberry Nic Salt Juice will take your breath away! Available in a 10ml bottle, this is made by True Salts and has a wonderful blend of fresh raspberries, sweet blueberries, and a refreshing menthol for that frosty finish! Many say it gives them a candied hit of 90's nostalgia!
This berry blast vape juice is a must-have and is guaranteed to take you places! What are you waiting for? Get your hands of this sugary, icy dream today! We've even got some bundle deals going on, so enjoy it while it lasts!
This bottle of ice-cold blue raspberries is just what you're looking for!
Nicotine strength of Ice Blue Raspberry Nic Salt Juice UK
This E-liquid comes in 10mg and 20mg nicotine strength. Unlike other E-liquids ( that has hit intense throat at 20mg), Nic salt by true salts gives a soft and less severe hit at 20mg.
PG/VG Ratio
This E-liquid is a blend of unique flavors with a balanced sweetness and gives a perfect combination for mouth to lung vaping. The concentration ratio is 50% vegetable glycerin (VG), 50% propylene glycol (PG) and contains a mixture of good quality food flavors and salt nicotine.
Who are True Salts?
When we talk about the best nicotine salts, true salts are the best in the business. True salts also offer sixteen exciting flavors. True salts E-liquids are manufactured entirely in UK with the association IVG, famous worldwide for making premium-quality vape juices.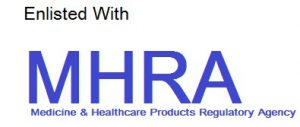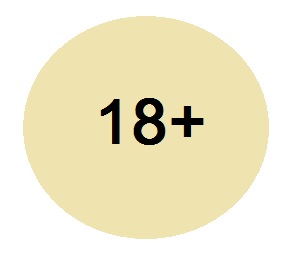 You have to be at least 18 years of Age to place order for this E-Liquid. Please see our  Terms & Conditions