Innokin Kroma-A Zenith Vape Kit / E-Cigarette sold in UK is an ultra-compact small vape mod kit. It is a powerful complete starter vape kit that comes with a built-in 2000 mAh Li-Po battery. It also comes with Innokin Zenith Atomizer that lets you vape for a very long time before needing to recharge. Innokin Kroma-A Zenith Vape Kit is ideal for Mouth-To-Lungs Vaping and also has Dry-hit protection.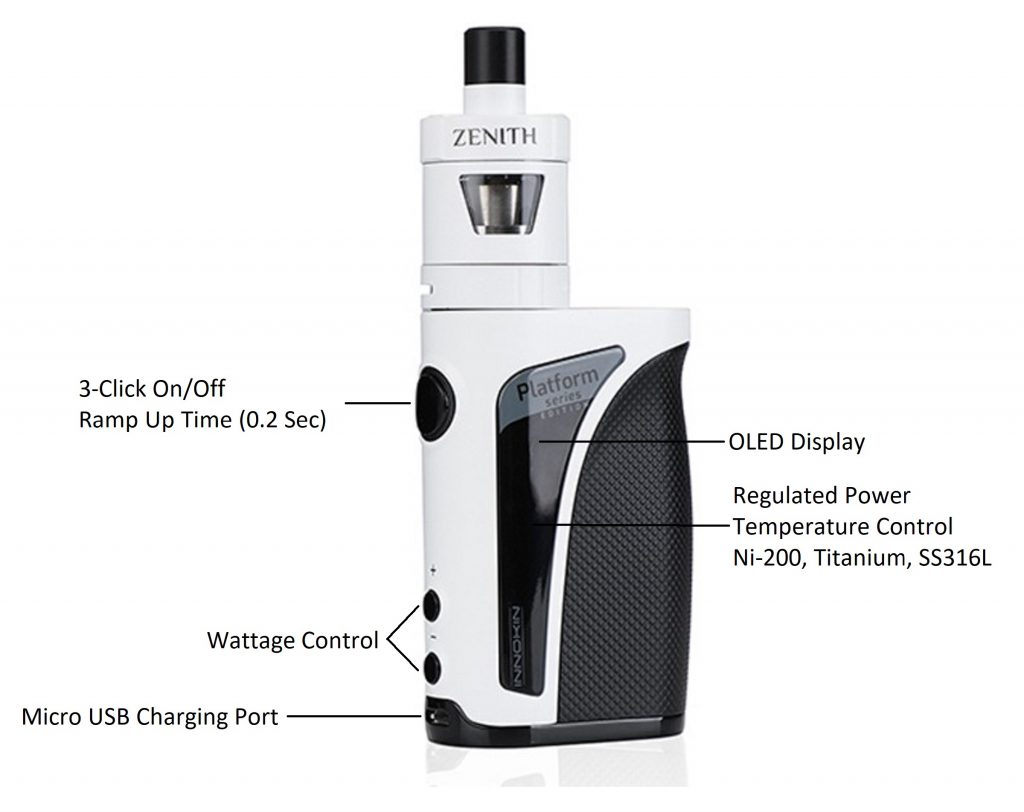 Innokin Kroma-A Zenith Vape Kit is suitable for both new and experienced user as it comes with the option of adjusting Temperature Control as well as Power between 6 watts to 75 watts. Please note temperature control is not available with Zenith atomizer but a user can utilize this with other compatible atomizers. The 24mm 510 connector on Korma-A mod is compatible with many popular atomizers along with Zenith to provide high power vaping experience. Only an experienced user should replace the Zenith Atomizer with a compatible one.
Krom-A is the mod of this vape mod kit and has 3-Click 0n/Off button with 3 Colour LED lights to show the status of the battery. Green lights mean the kit is charging and off when the battery is full. Yellow means the battery is half charged and when Red the battery is low. When there is flashing Red its means battery needs charging before vaping. User can vape while charging.
ZENITH ATOMIZER / TANK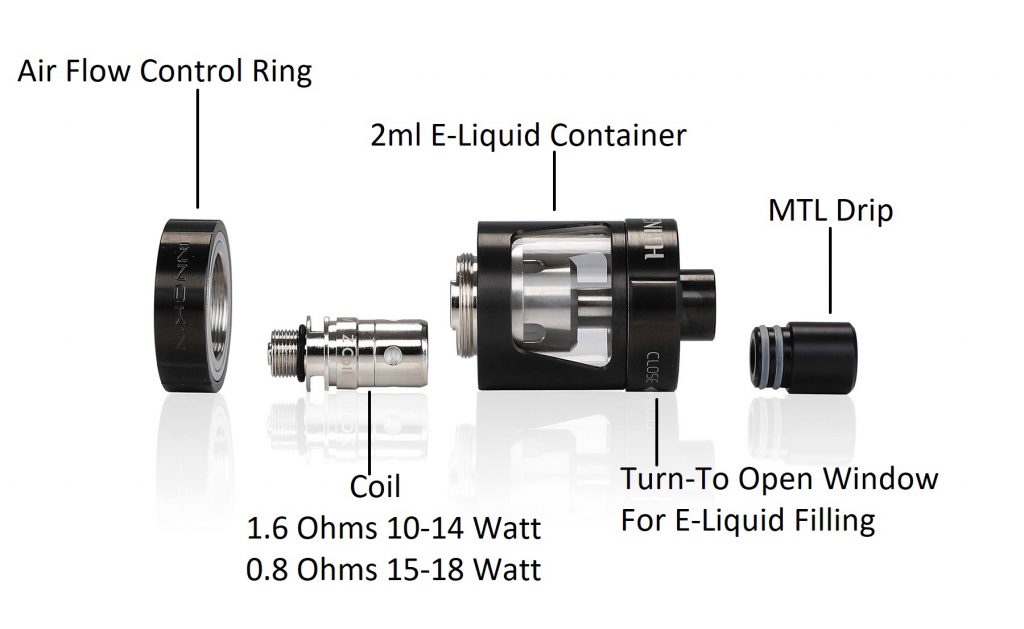 This Vape Mod Kit in UK comprises of Zenith Atomizer that makes this the best mouth to lungs vape kit. Zenit tank comes with pre-installed 1.6 Ohms and a spare 0.8 Ohms coils. Depending on whether the user wants a warm and large cloud or a slightly cool vapour he/she can switch coils. 1.6 Ohms will provide a slightly cool vape and recommended to use with 10-14 watt power settings. 0.8 Ohms will provide warm and large cloud vape and recommended for 15-18 watt power settings.
Zenith comes with Air Flow Control to control the amount of vapour production. The user can open the ring to replace coil with needing to empty E-Liquid. In order to fill E Liquid user needs to turn the top that will open a window. The top of the tank is designed for mess-free e-liquid filling and stop the E-Liquid draining down to the coil connector and avoid leaking.
Note: This tank is suitable only for Mouth-To-Lungs Vaping and for E-Liquid of 50%VG or lower. The wattage in the Korma-A Mod should be set as per recommendation of the using coil which is either 1.8 ohms or 0.8 ohms. For Higher wattage usage and Direct-To-Lungs vaping Zenith tank should be replaced with an appropriate tank.
BOX CONTENTS
Innokin Kroma-A 75W TC Mod
Innokin Zenith Tank
1.6Ω Coil (pre-installed)
0.8Ω Coil (Spare)
Micro USB Charging Cable
Spare O-rings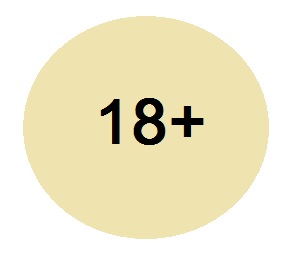 You have to be at least 18 years of Age to place order for this Vape Kit. Please see our  Terms & Conditions