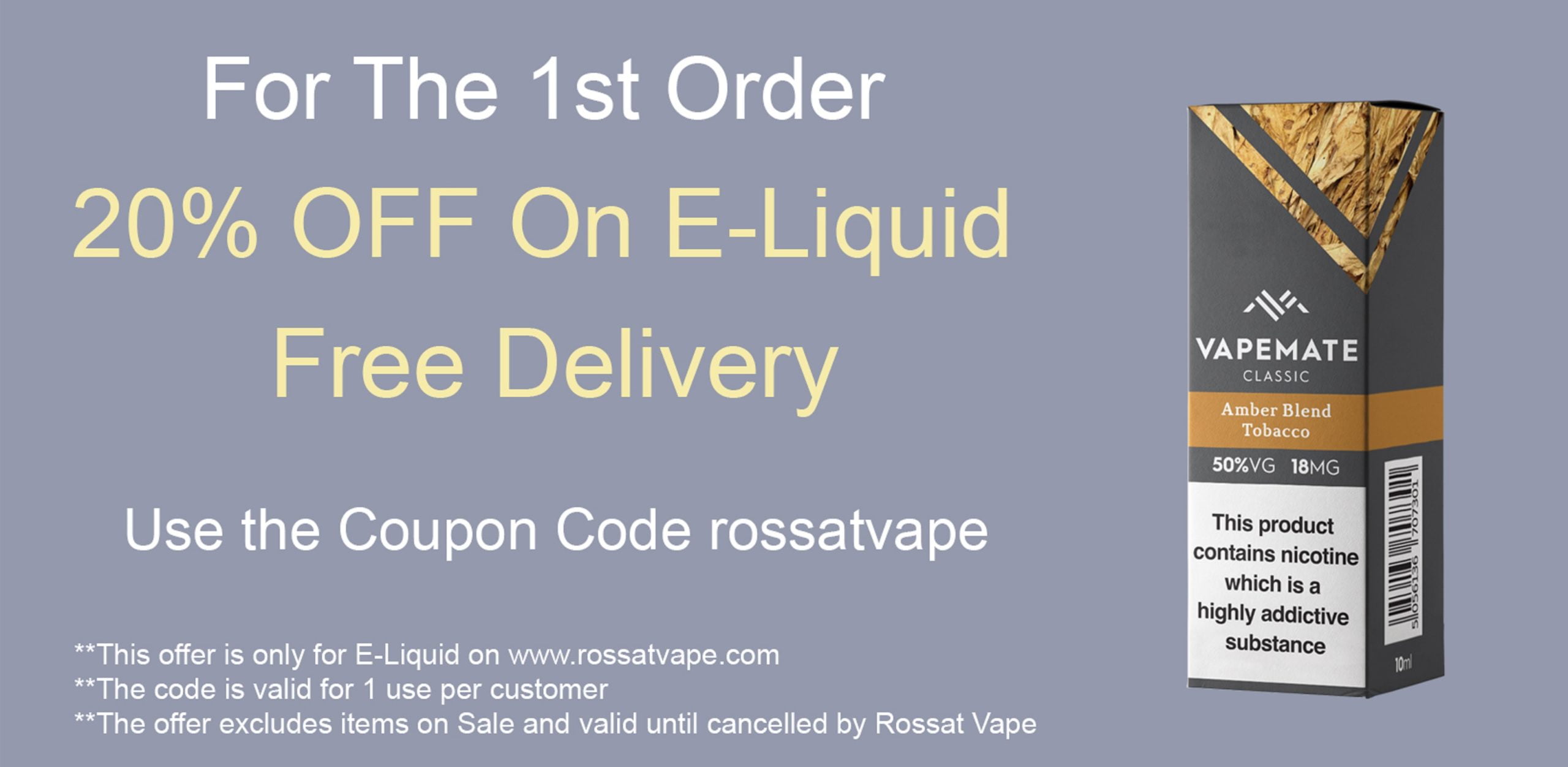 We have a collection of Premium Quality E-Liquid, nicotine salt, and Vape Juice from the best UK Brand like Vapemate and Diamond Mist. Buy E-Liquid online in UK from Rossat Vape as our E-Liquid comes directly from the brand owners or authorized distributors and made in the UK using only high-grade pharmaceutical solutions. We have a collection of 0mg/ml, 3mg/ml , 6mg/ml , 12mg/ml, 18mg/ml and 20mg/ml vape juice in 50/50, 20/80, 30/70 PG/VG ratio. The Liquid is available in the volume of 10ml, 50ml, 100ml and 200ml. We have popular Tobacco E-Liquid flavours like Gold & Silver, Virginia, RY4, Amber Blend, American Gold and Tobacco Menthol. There are also flavours for Fruit and Dessert lovers and our Coffee and Menthol flavour vape liquid are extremely popular. All Vape Juice we stock are UK made, so the customer will get only the finest quality product at a competitive price. When you buy E-Liquid online in UK from Rossat Vape, you get vape liquid which is regulated by MHRA and are EU TPD compliant.
Enhance your vaping experience with superior quality Nicotine Salts and E-Liquid. We take pride in offering some of the best vape liquids in the UK. You can choose from a collection of fruity, icy, and delicious flavors such as tropical, berry, mint, caramel, lemon, and many more!
Hurry up and buy these specialist salt e-liquid today!