As a trusted UK online vape shop, we often receive messages from people looking to get into vaping but not exactly sure where to start.
Hey, we get it. For a newbie, the jargon and the gadgets can be overwhelming. As long-time vapers ourselves, we remember well how confusing vaping can be in those early days. After all, there's a lot more to it than simply putting a device to your mouth and inhaling.
Whether you're a rookie vaper currently looking to buy the latest vape pen starter kits in the UK, or you'd like to give vaping a shot even though you've never tried it before, we've put together some advice to help you:
Workings of a Vape
Every vape (or vape device, if you prefer) follows the same basic principle in its operation. There's a battery, called a vape mod, that powers up a heating element (called a coil). Once it's heated, the coil vaporizes e-juice – AKA e-liquid or vape juice – and sends it upwards to be inhaled by the user.
These components, together, are called a vape.
More experienced vapers often like to experiment and put different parts together in an effort to find their perfect vape match, but as a rookie, you should buy a starter kit with everything included and stick with that.
The Ins and Outs of Vaping
The first rule of thumb is, opt for a simple device. If in doubt, consult with an online vape shop in the UK. A vape doesn't need to be fancy and loaded with bells and whistles.
For beginners, in particular, it's worth mentioning that even simple vapes can perform just as well as more high-end devices. The only difference is that they're simpler to use.
When searching for the right vape, here's what to look for:
1. Pod Vapes
These can be either prefilled or refillable. Their cartridges are disposable.
2. All-in-Ones (AIOs)
These are refillable, and most feature a replaceable coil.
3. E-Cigarettes
Same as pod vapes, e-cigarettes can be either prefilled or refillable, with disposable cartridges.
4. Disposable E-Cigarettes
These are always prefilled and completely disposable.
Once you've selected the kit, it's time to choose the right vape juice for it. Note that not every juice brand will work with every type of vape, so a bit of homework may be required.
When searching for vape juices, prepare yourself to be stunned by the variety on offer. There are a lot of brands and a lot of flavours.
Lastly, choose the nicotine level that works for you. This is entirely dependent on personal preferences, and there's no wrong answer here. You might want a vape juice with 0 mg nicotine, or you might want something with a bit more punch to it.
Inhaling Properly While Vaping
Inhaling correctly is the difference between a pleasant, smooth vaping experience and a violent bout of cough.
You may pick from either of two techniques: mouth-to-lung (or MTL), and a direct-to-lung (DTL).
Mouth-to-Lung (MTL):
Using the MTL technique, you should:
Slowly breathe in through your mouth, drawing in the vapour
Briefly hold the vapour in your closed mouth
Open your mouth, and inhale the vapour into your lungs
Once the vapour is in your lungs, exhale completely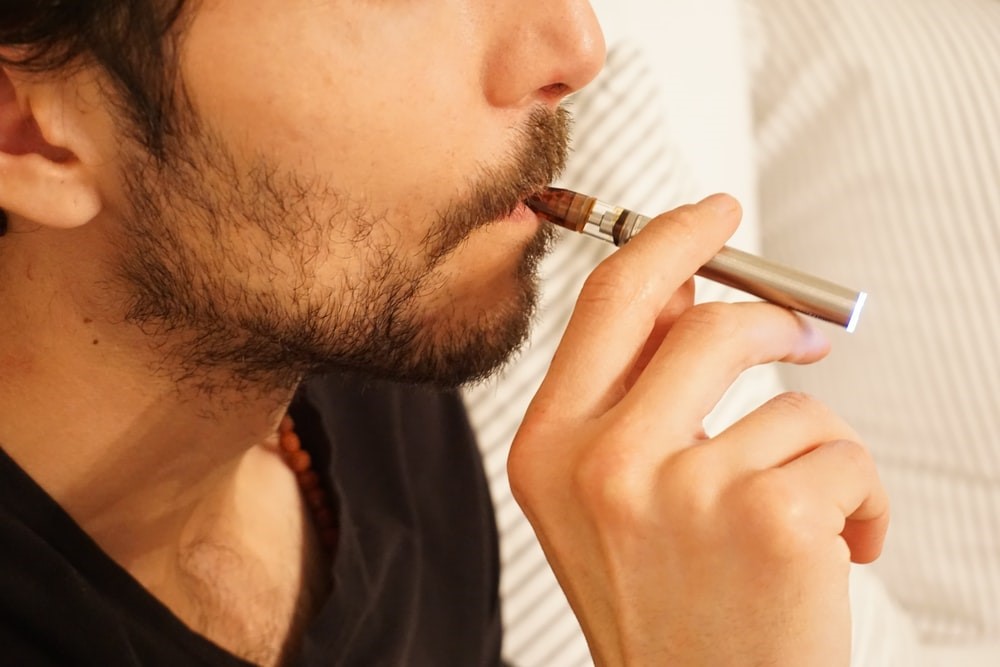 Direct-to-Lung (DTL)
Compared to the mouth-to-lungs technique, direct-to-lungs vaping is quite straightforward:
Rapidly inhale the vapour into your lungs without holding it in your mouth
Exhale it right away
As a UK online vape shop of premium e-liquids, and an authorized retailer for some of the most popular UK vape kits, we've got the vapes, e-cig vape accessories, and the best vape liquids in the UK. Check out our full range of products and get in touch with us for more information.