Vape juice is one of the most important parts of your device. It's what makes or breaks your vaping experience because flavours need to be perfectly balanced. Flavours that are too overwhelming can overpower your senses and be a nuisance to those around you, while milder, blander flavours tend to be plain boring.
After all, one of the biggest perks of vaping is to enjoy better taste and scent, right? Here are some tips and tricks to help you get used to the change:
1. Phase it out with a pure menthol flavour
Menthol has the same effect as palate cleansers for food or coffee beans for perfumes. They cleanse out your mouth and help you adapt to the new flavour as you transition from one to the next. You can vape with stronger menthols for a few days as a sort of delicious reset.
2. Alternate between two devices
If you own two vape devices, put one flavour in each. This will give you variety to choose and pick from as you like, without mixing flavours or causing damage to your coils. It's easy to switch based on your mood and preferences for a particular period of time.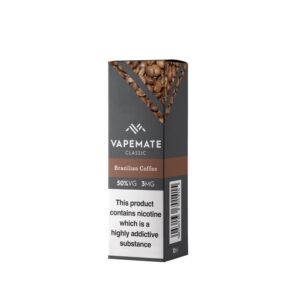 3. Explore the same category first
If you're currently vaping a fruity flavour, switching over to drinks or desserts right away may be a little jarring. Instead, make a switch within the same category to get an easier transition. For instance, if you're vaping vanilla custard, compliment that with coffee for a warm, dessert-drink combo.
4. Clean out your tank and coil fully
If you're switching flavours using the same vape, switch out your coil and clean your tank fully because e-juice tends to leak into the coil and stick to the insides of your cartridge and tank too. Clean everything out fully because you don't want flavours mixing together.
Want to get your hands on the best vape juice flavours in town? Shop with us! From delicious Brazilian Coffee to Iced Blue Raspberry Nic Salt Juice and Berry Blast Vape Juice, we've got it all. We even have varieties of tobacco flavoured e-liquid for those who prefer a more traditional taste.
Check out the wide selection of premium e-liquids available in our online vape shop, and indulge in the high-quality products we're offering you. Feel free to reach out to us with any queries or concerns.